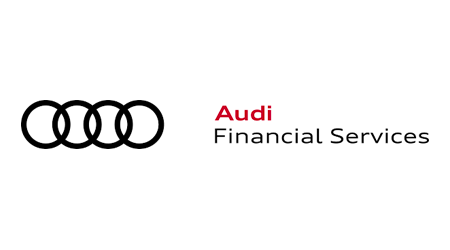 Hours of Operation
Saturday
Sunday
Monday
Tuesday
Wednesday
Thursday
Friday
8:00 AM - 6:00 PM
Closed
7:30 AM - 8:00 PM
7:30 AM - 8:00 PM
7:30 AM - 8:00 PM
7:30 AM - 8:00 PM
7:30 AM - 7:00 PM

Find us here
Own your Dream Car with Audi Financial Services Exclusively at Audi Annapolis MD
Getting an Audi is not just about the car. When you get the best experiences in cars, why not in financing? Whether financing or leasing or availing of special offers, there's absolutely everything with Audi financial services. You can also visit Audi Annapolis MD, to have the most amazing customer care representative working for you.
First things first, before knowing about the different offers and deals, the most vital question is, do you lease your Audi vehicle, or do you finance it?
Leasing Vs. Financing
There are various leasing and financing options available for you. You can decide what you want to choose after considering them in detail.
Leasing
When you lease an Audi model, you get several benefits. First of all, it is the most affordable way to use an Audi. You get to try out various models by leasing a car. However, your lease contract may limit your experience by fixing miles to drive, penalized for wear and tear, and more.
Eventually, you can either choose a different model or buy the car at the end of your lease contract. So, in a nutshell, when you lease the car, you have to make lower monthly payments.
Financing
Now, if you want to finance a car, it means you want to buy it. Once you finance your Audi with Audi Financial Services, you become the vehicle owner. There is your name against the title of the car! In the future, you can also trade your car for a newer Audi model.
When you own the car, you can customize it the way you want. If you use the car a lot and there is some wear and tear over time, you are not penalized for it. Last but not least, you can also build equity by owning a car.
So, this is what financing and leasing your car will look like. Both the options have amazing upsides to them. You can choose the option that best suits you.
Online Account Management
When you have leased or financed your car from Audi Financial Services, you need a way to manage your account and keep track of your payments. That is where myAudi comes into the picture. All you have to do is register and log in to myAudi account. It will efficiently handle all your finances related to your car.
Offers & Programs
Exclusive Dealer Offers
There are exclusive offers for eligible customers as innovative as your Audi. There are several offers like 1.99% APR for 60 months for A4, A5, A8, A6, & e-Tron models, or 0.00% APR for 72 months on some 2021 models, or bonus rental days offers, and so on. These are some of the best programs you can get on any car.
To avail of these offers, you can visit Audi Annapolis MD, and learn more.
Special Offers & Programs
Audi Financial Services also has special programs for potential customers. There are various schemes for college graduates to own an Audi at the best price. Also, if you are a foreign business professional or expatriate, you can have an Audi leased or financed even before entering the country. There are special military sale programs as well.
That's not all; if you are a first-time buyer, there are some special offers for you too!
Audi Pure Protection
Audi Pure Protection has many provisions with the best intentions for you and your car in mind. This service protects you from various scenarios like damage and wear, lease-end protection, multi-coverage protection, tire and wheel protection, etc. Even if you lose your keys, or the car, Audi Pure Protection is here to help you out with it. Also, if you insure your car with Liberty Mutual Insurance, you will get exclusive discounts and coverage customized to your requirements.
Vehicle Service Protection
The Vehicle Service Protection covers you in case of unexpected expenses. Platinum, Gold, and Powertrain are the coverage plans available. Furthermore, additional benefits like rental car coverage, trip interruption benefit, fluids coverage, and transferability add to innovation.
So, this is how Audi Financial Services can help you if you are leasing or financing an Audi. You can know more about the financial services by visiting Audi Annapolis and connecting with a customer care representative present there.