Get Charged Up with Exclusive Audi Electric Vehicles at Audi Annapolis!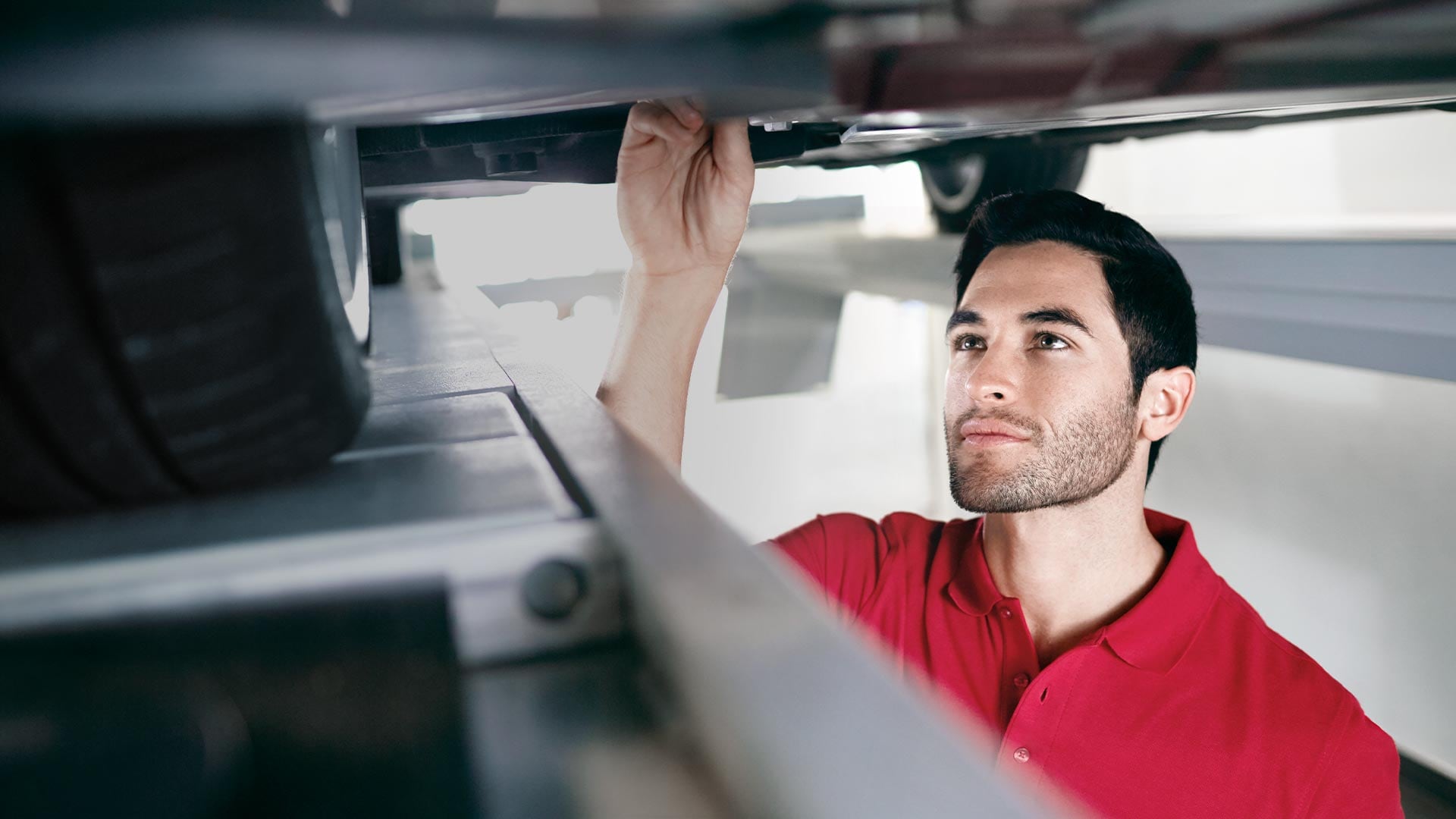 Hours of Operation
Saturday
Sunday
Monday
Tuesday
Wednesday
Thursday
Friday
8:00 AM - 6:00 PM
Closed
7:30 AM - 8:00 PM
7:30 AM - 8:00 PM
7:30 AM - 8:00 PM
7:30 AM - 8:00 PM
7:30 AM - 7:00 PM

Find us here
Audi Annapolis: Get the Best Audi Service Near Me
Audi Annapolis, previously known as Criswell Audi, is a state-of-the-art dealership for all Audi repairs and services. If you ever wondered, "where can I get Audi Service Near Me?" while being in Annapolis, Baltimore, or nearby areas, this is it.
Address: 1833 West St, Annapolis, MD 21401, United States
The repairing and servicing of your Audi is a vital aspect that ensures its performance, fuel efficiency, mileage, etc. Without regular maintenance and servicing, you lessen the lifespan of your previous vehicle, not to mention increase fuel consumption.
However, that's just the tip of the iceberg! Let's look at the various reasons why you need maintenance in the first place.
Reasons You Need Periodic Audi Maintenance Service
Before you even ask how to find an Audi service center near me, you need to understand how essential maintenance is for your vehicle. Not only does it help maintain the optimum performance level of your car, but it is an absolute necessity.
The Improved Life Span of Your Audi
A poorly maintained Audi will have major breakdown issues, which will prevent the car from performing at its peak performance.
Moreover, it will also shorten its lifespan. That is why a regular visit to the Audi dealerships, like Audi Annapolis, can be beneficial. Our prolonged experience handling the luxury car will help us fine-tune and service the vehicle properly.
Improved Performance
Audi is a complex machine made up of various components. All of these components need to function properly at the same time to keep the car running. If even one part gets damaged, it can affect the functionality of the other parts, creating a chain reaction.
So, the only way to keep every component of your Audi in tip-top shape is to take it to the Audi dealership regularly.
Safety of the Car Parts
You cannot compromise on the quality of the Audi parts as it is an expensive vehicle. Aftermarket parts may not even suit the vehicle since those are not explicitly designed for your Audi model.
So, only genuine/OEM parts can do the job. Fortunately, at Audi Annapolis, we have a large inventory of factory-fit Audi parts.
Cost Saving in the Long Run
You would have to get your car fixed sooner or later since a piece of machinery is bound to break down. The problem is that the longer you wait, the more damage will happen.
So, instead of delaying the process, you should start asking yourself, "how can I find an Audi Service near me" at the earliest. Even changing the oil, coolant, and radiator fluid can go a long way in saving you a long-term cost.
Increased Fuel Efficiency
The effect of a poorly maintained Audi falls directly on the tire pressure, engine performance, etc. This can cause more fuel consumption by the vehicle.
So, if you want to retain and increase the fuel efficiency of your automobile, and get better mileage, then regular maintenance is the only solution.
Increased Resale Value
By getting regular car maintenance for your Audi, you increase the resale value of your vehicle. This will be a significant factor if you want to sell it someday.
After all, even a top-class vehicle, like an Audi, cannot fetch good buyers if it is not well maintained.
Your Own Safety
You put your own self at risk by not maintaining the vehicle properly. A poor servicing and maintenance history means damage to the car components, a significant danger sign.
Moreover, regular car servicing can help detect any early signs of damage that later cause big problems. So, it is better to nip the potential issues in the bud to keep you and your loved ones safe.
Common Audi Repair Issues
Your Audi is a high investment that can last for a long time. However, there can be several maintenance issues similar to many European cars. Some of these may be common in all cars, while some issues may occur on an Audi specifically.
Finding the Best Audi Service Near Me
We know you have probably typed "Audi service near me" on search engines already, hoping for a magic solution. The problem is that there are too many Audi service centers and dealerships.
So, how do you know which is the best option?
Ask for suggestions: If you know anyone who owns an Audi, ask for recommendations for the repair shop.
Notice certifications: Always look for certification of the technicians. Even the Federal Trade Commission recommends it.
Find out about the shop's reputation: A well-reputed Audi dealership assures quality due to its long-time services. Audi Annapolis has been serving for over 27 years, making it a reliable shop.
Learn about car warranty: If your vehicle is under warranty, get it serviced at an authorized dealership. Otherwise, it may void the warranty.
Find a shop specializing in Audi: A renowned Audi dealership can provide you with the best services. They will also have the expertise to handle your car, be it an Audi A4, A5, Q3, Q5, or Q7.
Why Choose Audi Annapolis When Looking for Audi Service Near Me?
At Audi Annapolis, our expert team ensures that your Audi gets the service it deserves. We know that you want the best maintenance for your beautiful vehicle. So, we ensure that our highly trained technicians handle your car with care.
You can get all types of after-sales services at our premium dealership, like,
Periodic maintenance
Multi-point inspection
Cabin filter change
Tire pressure check
Air filter change
Synthetic oil and filter change
Battery check and replacement
Wiper blade replacement
So, no more waiting! The next time you ask yourself, "Is there an Audi service near me?" while being in Baltimore, MD, think no further. Give us a call or schedule an appointment today to get the Audi Annapolis experience.