Get Charged Up with Exclusive Audi Electric Vehicles at Audi Annapolis!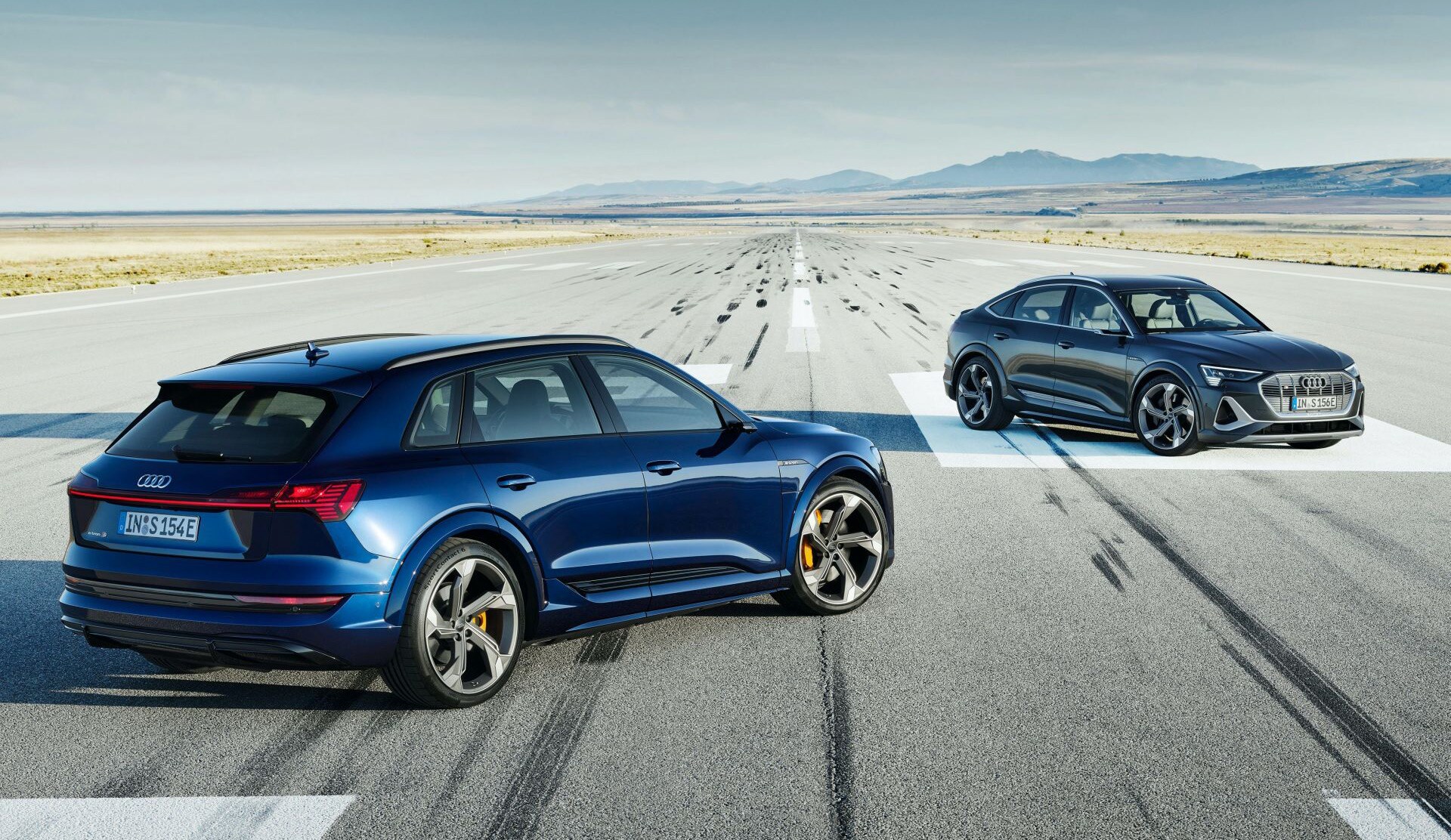 Hours of Operation
Saturday
Sunday
Monday
Tuesday
Wednesday
Thursday
Friday
8:00 AM - 6:00 PM
Closed
7:30 AM - 8:00 PM
7:30 AM - 8:00 PM
7:30 AM - 8:00 PM
7:30 AM - 8:00 PM
7:30 AM - 7:00 PM

Find us here
Get Charged Up with Exclusive Audi Electric Vehicles at Audi Annapolis!
Audi is known for its exceptional design and its high-performance internal combustion engine cars. Every Audi model is one of a kind, and when it comes to the electric line-up, there is no difference. Audi Electric Vehicles are sold under two categories: the E-Tron series is fully electric, whereas the TFSI e Plug-in Hybrid range has the traditional fuelling system along with the option to go electric.
The Audi Electric Vehicles come with the legendary e-Quattro all-wheel-drive system that offers better off-road traction as well as powerful towing capacity, and fast charging capacities. You can visit Audi Annapolis to get a test drive of these vehicles and find the one most suitable for you. Let's start the journey of getting to know the electric line-up to know everything there is about driving them.
E-Tron Series
The 2022 Audi E-Tron Series is completely electric with the same elegance and performance as all the other Audi models. There are four models available in the E-Tron series. The Audi electric SUV, Audi E-Tron Sportback, Audi Q4 E-Tron, and the Audi E-Tron GT have great charging capacities and exciting features like regenerative braking. It also comes with driver assistance, parking assistance, and other accessories. You can also get a battery charging home kit so that you can charge it at your convenience.
TFSI e Plug-in Hybrid Range
You can start driving electric vehicles with the Plug-in Hybrid: Audi TFSI e range. These cars have the traditional engine as well as an electric motor giving you a choice to either charge your electric vehicle to drive or fuel it up.
There are two models available in the TFSI e series. The 2022 Audi Q5 TFSI e and Audi Q7 TFSI e. Both the Audi electric vehicles have high performance and superior design, just like their traditional versions. In addition to that, they have the added benefits of having an electric motor.
The Audi electric vehicles do not compromise on their performance. The Audi Q5 TFSI e and Audi Q7 TFSI e have a horsepower of 362 HP and a battery capacity of 17.9 kWh with a torque of 369 lb-ft.
Leasing and Financing of Audi Electric Vehicles
If you want to drive an Audi every day, you can either lease it or own it. Audi Annapolis has great deals and offers for leasing and financing your vehicle. The Audi financial services will help you find the loan offers and leasing deals best suited for your requirements.
If you want to own an Audi and customize it as per your requirements without worrying about returning it, you can choose to finance an Audi for yourself. However, if you want to keep driving different models and not actually own one car, you can decide to lease it.
Special Offers at Audi Annapolis
Various offers for Audi electric vehicles will make them irresistible to buy. There are special offers on leasing, like 3.25% APR for 60 months on the 2022 models for highly qualified buyers and 2.25% APR for 60 months on 2022 models of A4, A5, A7, etc. You can also rent your Audi through Silvercar by Audi around metropolitan areas for a comfortable and elegant driving experience.
That's not all. There are unique deals for some special Audi customers like the expatriate program, the first-time buyer program, Military Sales Program, etc. So, if you qualify for any of these programs, some interesting options are waiting for you! There are some special dealership offers as well; visit Audi Annapolis to know more.
App Support for Audi Electric Vehicles
The myAudi app is here to provide you with all the remote assistance you would require. You can keep track of Audi's financial services and keep track all your payments. You can also know about new add-on plans available for your current plans. You can also get dealer information on that on that app.
Various guides are also available that will help you look after your Audi. That's not all, and you can also schedule car service for your Audi electric vehicles on this app.
You can also keep track of your vehicle and lock and unlock it with your device using the myAudi app. You can also use the app to locate your Audi. It also tells you where the nearest charging stations are while traveling.
After Sales Service at Audi Annapolis
Having an Audi is not only about the supreme driving experience. It is also about the service provided along with it.
Audi Annapolis has skilled technicians for a complimentary multi-point inspection, vehicle wash, and more. There are different service plans available that you can choose for yourself. Moreover, there are various facilities available for emergency situations like collisions, roadside assistance, or wear and tear of the car.
Audi Annapolis will give you a detailed rundown of what are the plans and complimentary services you can avail yourself of with the Audi electric vehicles.